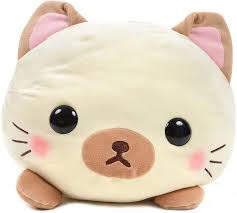 Lou Lamb
Piedmont CASA Volunteer since 2015
These last few months, this baby boomer has, fitfully, learned how to use technology to do virtual home visits with my 2-year-old CASA kid. The first virtual visit, she pretty much ignored me, while she played with her foster parents and we talked. It was Easter and I had a stuffed bunny, that every once in a while, I'd have hop on screen and catch her attention. The next month, when she saw me, she immediately lifted up her stuffed kitty…just like this one, as she remembered the bunny and wanted to share, all of us laughing!
We know that young children form memories early in life, but more importantly, what I could see during the virtual visit was the trusting, positive relationship she is developing with her foster parents. People in the world who understand her, responding with love and patience. That's what attachment is all about.  
Because you can change a child's story.